I can't really tell you if reading the Sweet Pickles books and watching the commercial started my love for the VW bus, but I cannot help but to smile when I see one.  I am not talking about the new bus, but the old school, hippie VW bus.  I remember going to elementary school and seeing one each day.  It belonged to a family whose kids were older than I.  The parents had hand prints of their children down the side of their van.  I loved that bus and the cool parents that allowed their children to decorate their vehicle.
Fast forward many years to today.  I still have a love for the bus and whether my family wants one or not, when we win the lottery, that bus will be the first thing I purchase!  I would love to purchase a turquoise one and drive it around to all my events.  How fun would that be?  Imagine all the smiles (not laughs) I'd get when I drove by.
This blog post is dedicated to my first (car) love!
{source}
Lego VW Bus Kit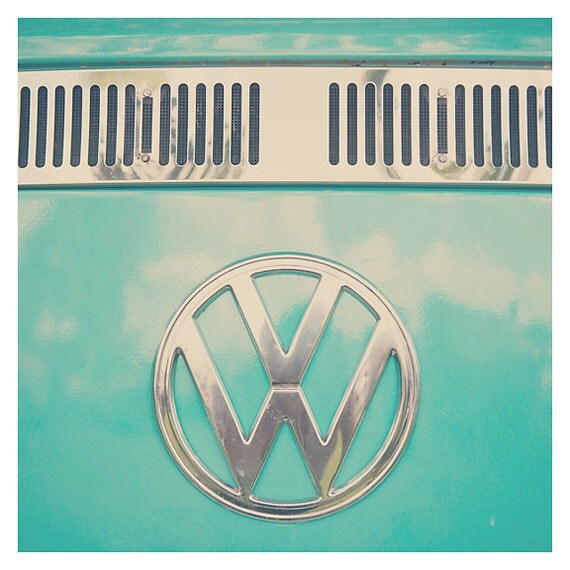 VW Print on via oohprettyshiny on Etsy